Criminal Defense Attorney in Oklahoma City, Oklahoma
Trust Justin Lowe for Effective Criminal Defense
Call for Assistance with Criminal Law in Oklahoma City, OK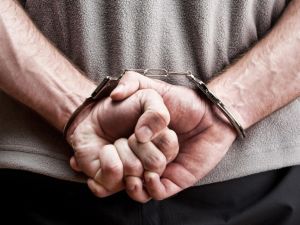 Were you charged with a crime and are now facing lengthy jail time and heavy fines? At Justin Lowe, PC, we understand how important it is to have someone on your side. Don't hesitate to reach out to a criminal defense attorney who will stand in your corner and fight for you. With so much on the line, you need aggressive representation in your felony or misdemeanor case.
A criminal accusation can be overwhelming—emotionally, physically, and financially. That's why our firm is committed to working toward the best outcome possible during this challenging time. You need to move forward from this, and we're here to help you do that. Schedule an appointment with us at Justin Lowe, PC in Oklahoma City as soon as possible. If you live in Edmond, Norman, Guthrie, Yukon, or anywhere else in Oklahoma, reach out to us.
Justin Lowe Can Take on Any Felony or Misdemeanor Case
Defending your constitutional rights is something we take seriously. When the cards seem stacked against you in the criminal justice system, it's important to remember that everyone deserves an equal and fair shot under the law. Count on us to help you seek to uphold your rights and represent you in criminal cases involving:
Driving under the influence

Murder

Possession of drugs

Assault and battery

Robbery

All other types of criminal charges
Our lead attorney, Justin Lowe, will look at all of the facts in your felony or misdemeanor case to build a credible criminal defense. We'll work directly with you to ensure you know where your case stands at all times. If you're facing a criminal charge, call Justin Lowe, PC right away to speak with a criminal defense lawyer. We're proud to serve the Oklahoma City metro area, as well as Edmond, Norman, Guthrie, Yukon, and anywhere in Oklahoma.