Justin Lowe, Fighting For You.
EXPERIENCE. INTEGRITY. EXCELLENCE.
Criminal Defense, Personal Injury, Medical Malpractice & Probate Attorneys in Oklahoma City, Oklahoma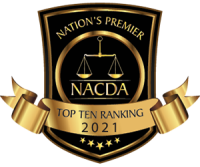 We take charge
to
deliver results
If you've been accused of a crime or you've suffered an injury, the last thing you need is additional stress from having to navigate the legal system. At Justin Lowe & Associates we take the lead in your case so you can focus on what's most important: your well-being. Allow us to take the weight off your shoulders and get you the results you need.
A mistake should not define your future
Being charged with a crime can change your life. Your future and your freedom may be in jeopardy, and your integrity is called into question. No matter what you've been accused of, you still deserve a fair shot at justice. At Justin Lowe & Associates, we fight to preserve your rights and ensure that you get the defense you need.
We believe that good people make mistakes. A criminal charge does not represent who you are, nor should it define the rest of your life. For this reason, we have dedicated over twenty-two years to fighting for the rights of the accused. It is of the utmost importance that you get the chance to move forward.
We've navigated thousands of trials, making us excellent legal counsel for you if you're facing criminal charges in Oklahoma City. Our extensive experience, both in and out of the courtroom, and our in-depth knowledge of criminal law makes us a force to be reckoned with. When the stakes are this high, put your trust in a serious legal powerhouse.
If you've been charged with a crime, don't wait to get the guidance you need to put that charge behind you. Fight back with the help of our seasoned criminal defender. We are proud to serve individuals in the Oklahoma City metro, Edmond, Norman, Guthrie, Yukon, and surrounding areas throughout the state of Oklahoma. Schedule a free consultation today.
We've been focused on criminal defense and personal injury from the start, so our extensive experience and in-depth knowledge sets us apart.
Everyone deserves access to legal guidance that won't break the bank. We offer payment plans and affordable pricing to better serve your needs.
We tell it like it is. With us, you'll always know where your case stands and where it's headed. You deserve nothing less than 100% honesty.
seek the compensation you deserve after suffering a personal injury
From lost wages to pain and suffering, the physical, emotional, and financial pain that an injury may cause can be overwhelming. When this pain is inflicted due to the negligence of another party, you don't have to suffer in silence. You deserve the chance to fight for the compensation you deserve so you can move forward.
For over two decades we have provided assistance to individuals fighting for fair compensation after suffering injuries as a result of negligence. Whether you purchased a faulty product, slipped in a store, or had your trust broken by a medical professional, we are here to fight for you and advocate for your best interests.
You trust that medical professionals will do no harm, but what if that oath is broken and you suffer injuries as a result? When medical malpractice has occurred, you have options. Speak with our attorney today to find out more about how you can hold a medical professional accountable for their negligence.
Recovering from an injury is stressful enough. Allow us to take the lead in your personal injury case so you can focus on healing. We provide legal guidance to injured individuals in Oklahoma City, as well as Edmond, Norman, Guthrie, Yukon, and anywhere else in Oklahoma. Contact us today to schedule a free consultation. Together, we can determine how to proceed.